Description
EcoRobotix's Autonomous Weed Cutter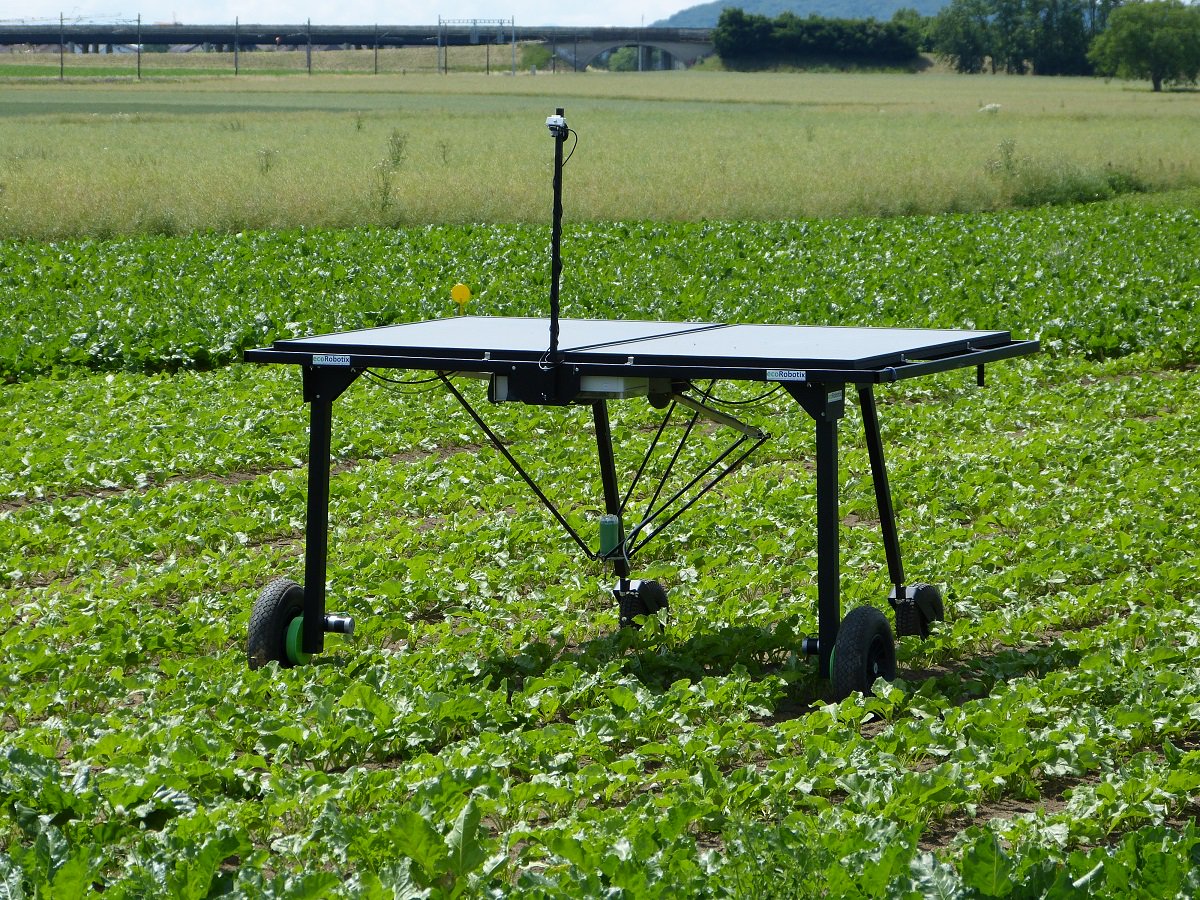 EcoRobotix is a company based in the canton of Vaud, Switzerland. It plans to launch a fully autonomous weed killing robot. The robot is light in weight and price but heavy on weeds. Steve Tanner- a Micro technology engineer, came up with this idea about a decade ago and was later joined by businessmen Aurélien G. Demaurex. Abandoning the first project workplace at family barn in Essert-Pittet, they moved to use advanced facilities of Y-Start. Y-start is an incubator that position itself around regions of innovation and new technologies. This move increased the interest around the project and helped in growing the business. The robot will be primarily used for destroying the weeds by effective spraying of the chemicals.
Features
According to company, the farmer's investment on the robot will pay off in 5 years. This claim comes because of the Robot's highly efficient design and a long list of features such as:
Autonomous operation
GPS navigation
Solar power (12 hours of working time)
Non-hazardous
Light weight design
Easy to transport on tractors
30 % cheaper than standard sprayer
Development of the company
After couple of years of coaching and scrutiny, EcoRobotix was given the CTI startup label-a quality seal awarded by Swiss Confederation after couple of years of coaching and scrutiny. In the year 2013, EcoRobotix, obtained its first loan from the Fondation pour l'Innovation Technologique (FIT) helping them in making its first protoype. Later on, the company received financial aid which helped them in improvising their technology. Almost before a year  in November, the company was successful in raising 3 million Swiss Francs with investment from 4FO ventures, Investiere.ch, Business Angels Switzerland (BAS) and a number of others. These donations will help in production of the robots and launch its first sales in Switzerland and rest of the Europe.
This financial support permits us to complete the development of our machine and launch it on the market. It offers a concrete solution to both economic and ecological problems of the farming world, and makes it possible massively to reduce the use of chemical products,' said a satisfied Aurélien G. Demaurex, co-founder of EcoRobotix.
The company was ranked among top 30 startups in Switzerland according to 2016 listing by PME magazine and Handelszeitung. In March 2017, company got its set of new robots. These robots would be put to work on a big farm to obtain test results and analyze it for further improvements if needed. The success of the company can further be measured by their recent achievement of being one of the five winners in Swisscom Startup challenge in 2017. Further, a second loan from FIT of CHF 500,000 will help EcoRobotix in starting the industrial production by 2018.
Future
Having achieved the primary goal, robot may soon replace chemicals by mechanical methods for cutting in future models. The current version is very effective and efficient too. Lastly, we wait for the launch and on field reports from the farmers who use it.